A heater that are suitable for warming a pets enclosure. The reptile heater is weather proof and can be operated in most areas.

Providing a suitable warm environment with variations in temperature levels is easy with the low cost reptile heater.

The heater is fully insulated and there are no hot spots on the outer casing that might burn your pet.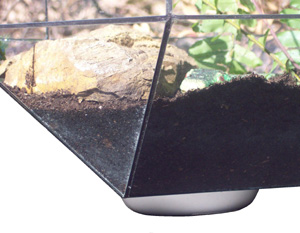 The heater can be operated on a transformer or battery (not included) to provide reliable heating at a low operating cost.

There are no external controls a pet may accidentally alter. The reptile heater can be safely positioned inside the reptiles enclosure. only $43